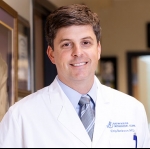 The 2018 NFL Pro Bowl is Sunday, January 28 at Orlando's Camping World Stadium and the medical staff will include a local sports medicine doctor.
Larry S. "Chip" Bankston, MD of the Baton Rouge Orthopaedic Clinic will provide sports medicine coverage during the all-star football game.
Dr. Bankston joined the New Orleans Saints as the head team orthopedic surgeon in August of 2017.